2023 Formal Dress Trend Predictions
Posted by PAIGE UHLMANN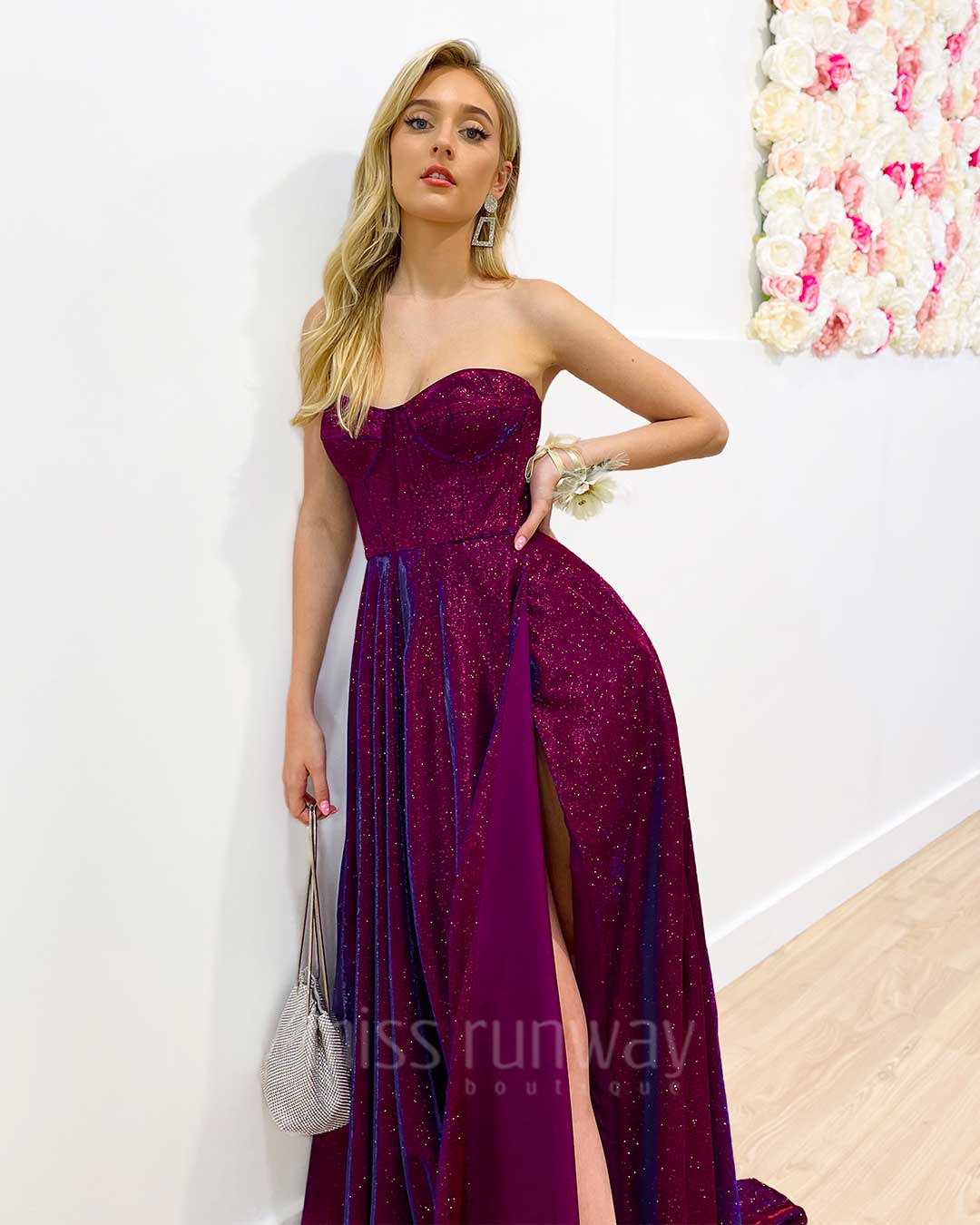 Last year was emerald green, sequins and glitter gowns but what will be trending this year? In this blog we will be discussing our trend predictions for the year 2023. 
1. Corset Gowns
Although corsets have been trending for quite some time already, we agree that it's going to continue being one of the most popular styles this year. 
The Daphne Glitter Gown is one of our best selling corset gowns. The Daphne features a high leg split, gorgeous iridescent blue colour that shines as you move but that's not even the best part... it has POCKETS! So, it's not just a pretty dress.
2. Cobalt Blue
The girls that get it... get it. This colour pops, it's classy and it's stunning. If you want to tone it down with the style of dress and do something a little more simple, choose it in cobalt blue. It'll be sure to turn heads in the best way possible. 
The Maurie Satin Gown is the perfect example of simple, sleek and sexy. The low A-line top with the lace up back pairs perfectly with the tight fitted waist to flowwy skirt. The best style to wear in cobalt blue. 
3. Princess Gowns
Everyone dreams of having their princess moment and there is no better opportunity than embracing it at your upcoming formal event. We think there will be more of you in 2023 that will be in their Disney princess era.
The Hadley Tulle Glitter Gown gives you exactly that, big, bold and beautiful. It features lace detailing, glitter tulle and a long train. This dress was literally made for the spotlight!
Lastly, don't forget to pair these stunning gowns with accessories!
Clutches:
- The Kitty Diamante Bow Handbag
- The Izzy Diamante Evening Bag
- The Queen of the Night Clutch
Bracelet & Earrings:
- The Tamika 3 Row Diamante Bracelet
- The Blaze Earrings
- The Teardrop Jewel Earrings