Fashions on the Field - How to Get Ready for Mekka!
Posted by BETH MACHIN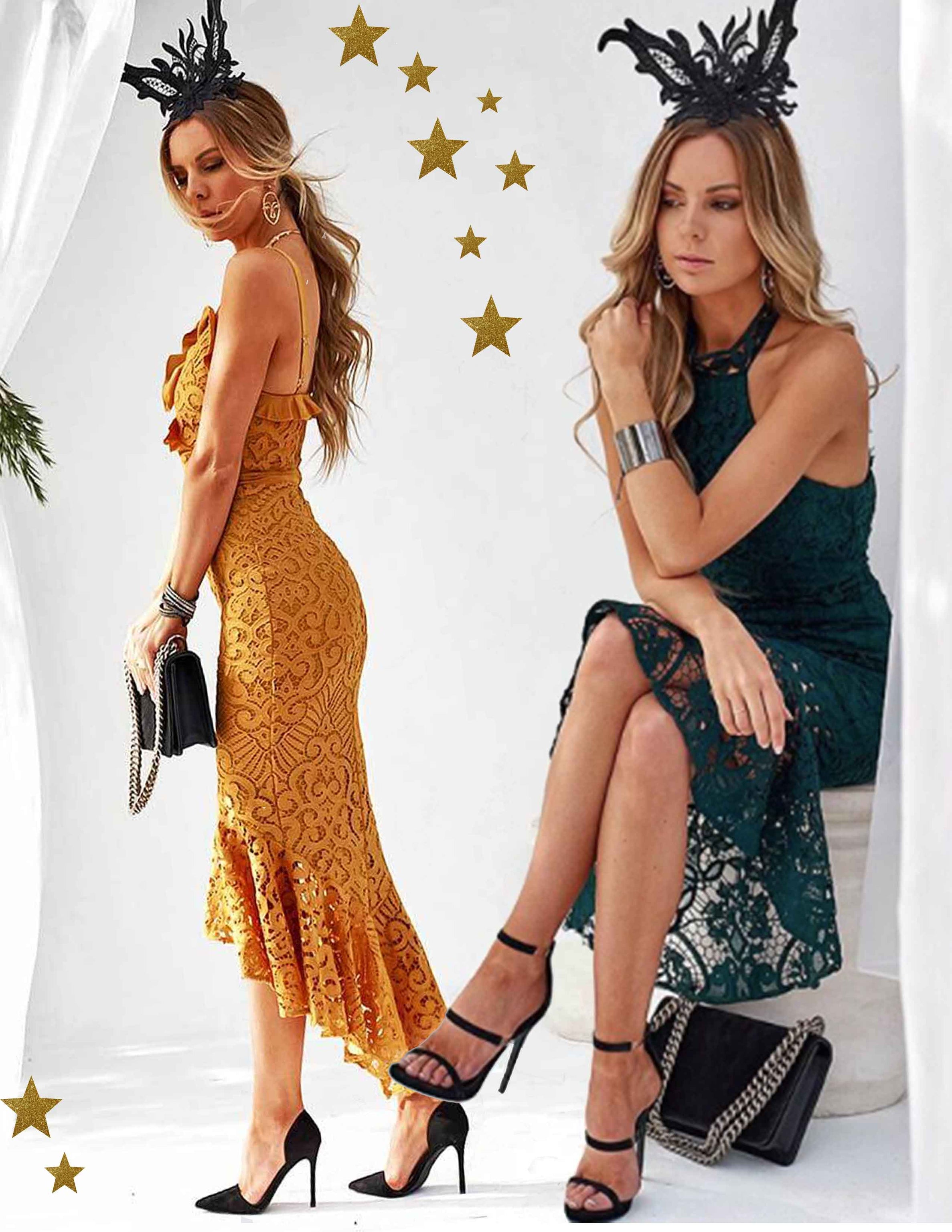 Fashions on the Field - How to get Ready for Mekka Race Day!
Mekka Race Day is just around the corner and we have some perfect outfit ideas for you to WOW at the fields!
Lace Up Back
Wanting to bring some sexiness to the field with the ultimate statement dress? We have beautiful tie-up back dresses that will have everyone's heads turning! Our best selling Khaleesi Dress hugs your figure with a sexy tie up back, finished with a beautiful tassel hem. Best to keep accessories minimal since the back will do the talking for you and finish with your favourite heels! 
 Khaleesi Lace Midi Dress - Faded Rose
 If you want more coverage but still love the lace detailed back, try our Shay Lace Dress. Shay is effortlessly cool with a cut out midriff panel, its soft floral lace pattern makes you look taller and the mini hemline shows off those gorgeous legs!
Sweet and Flirty
If you are looking for something less sexy and more sweet, we have plenty of lace mini dresses for you! The Mika Lace Dress (Below in Emerald Green) with its striking lace patterns adorns the neckline in an amazing cut away design and the waist is emphasised with cheeky sheer panel. Or try the Shona Lace Lace (Below in Sage) if you prefer your girly, strappy mini dress!

Daring in a Two Piece
For those who want to bring a little more oomph to the fields, why not ditch the dress and try our two piece sets? The high waisted pants will elongate your legs, paired with a crop top that you can tie any way for that edgy and sexy touch! 

Palm Springs Two Piece Set - White
La Vida Two Piece Set - Black
Current Fav of Miss Runway
The Drew Buckle Dress is a favourite of ours that will accentuate your every curve! With its sexy double buckle back, this is a must have! For styling, keep accessories minimal because the dress will certainly make a statement itself, and go for a messy ponytail hairstyle, to show off the features of the back. Pair with your favourite set of heels and you are ready for the races!