Find Out Which Lash Shape is Right for You!
Posted by AFTERPAY INTEGRATIONS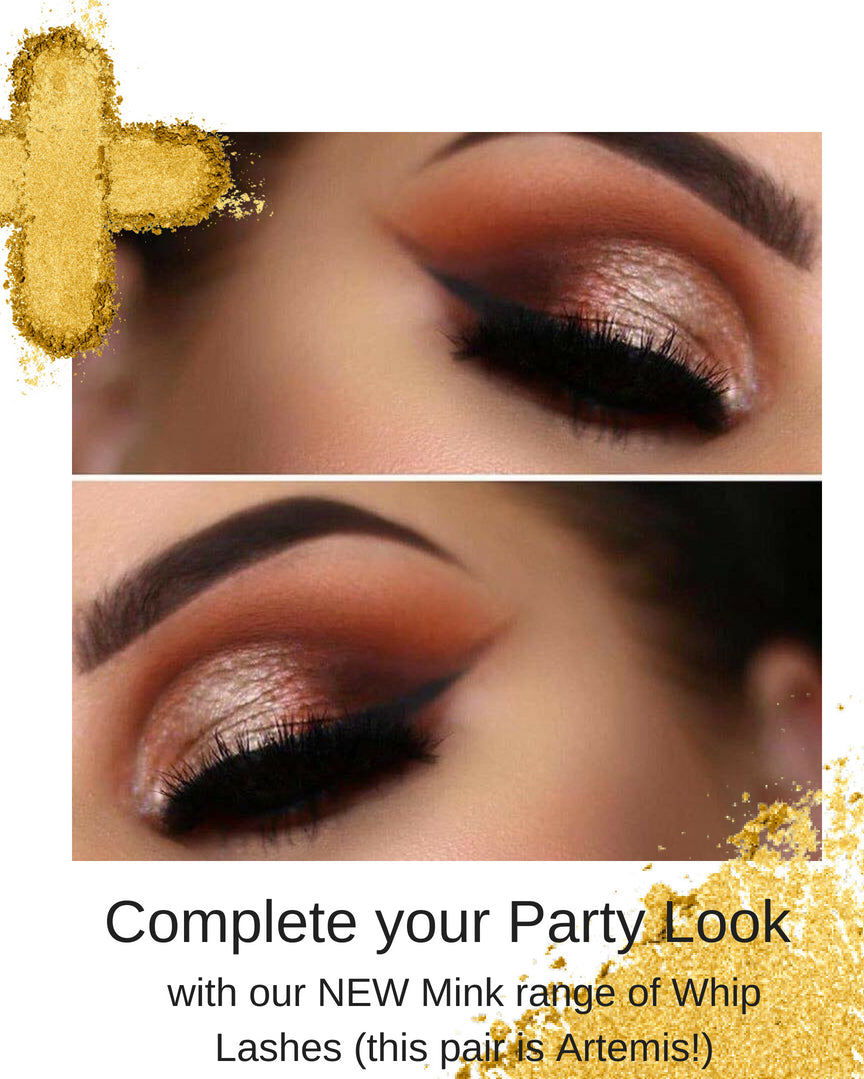 Find Out Which Lash Shape is Right for You!
We've been going a little lash crazy here at Miss Runway lately and for a good reason. Our brand new range of quality mink lashes have arrived in store and we can't get enough of the eye-popping, sultry style vibes that they give us. If you are anything like me then your makeup staple is mascara and you've spent way too much time and money getting falsies put on. Anything to get that dynamic flutter! Despite all of the obsession though, there is one thing that always stumps me. Lash shapes. I can usually tell you which length I prefer depending on the event, but shapes, curliness and thickness..... uh???
.
.
.
So I've done all the research and here I am to show you which of our new Whip Lashes will suit your face shape and occasion.
.
.
.
Daytime Drama Look
Perfect when: You can't seem to find the perfect mascara and eyelash curlers aren't worth the hassle but you're about to meet the girls for an Instagram worthy brunch.
Add that little bit of spice to your barely-there lashes with the Iris set. 
Avoid if: You have wide set eyes. These babies are tapered in length towards the outer corner and will draw your eyes out a little too far.
.
.
 Girl Next Door
Perfect when: You like a little pop of gloss on the lips and always keep your nails freshly manicured in the palest shade of pink but your eyes just aren't quite getting that cute Doe look.
Widen and whiten your eyes with the feminine and delicate Demeter set.
Avoid if: Pretty much never! These beauties come closest to the curve of the average person's lash so they're an excellent option for a little extra lift.
.
.
 Infinite Wow
Perfect when: You have soft cheeks, round eyes and want the focus to be all about the eyes for your makeup look.
Get the longest, curliest and wispiest lashes with the Aphrodite set.
Avoid if: You have quite straight lashes naturally as you may notice the difference where your falsies are sitting on top.
.
.
 Glam Queen
Perfect when: You feel your eyes are too hidden and need them to be super extra for a night out or formal occasion.
Give your face a gift with the ultimate in lashes, our Artemis set.
Avoid if: You have large or protruding eyes as they will sit a little too heavy on the face.
.
.
 Strike a Pose
Perfect when: You find yourself in front of the camera or an audience and need something bold without smothering large eyes, strong cheekbones and jawline. 
Give your eyes some much needed attention with the Nemesis set.
Avoid if: You have heavy lidded or deep set eyes. The length combined with the curl on these pretties may cause them to touch the skin above your eyes.