3 Formal Dress Styles That'll WOW at Your Next Event
Posted by AFTERPAY INTEGRATIONS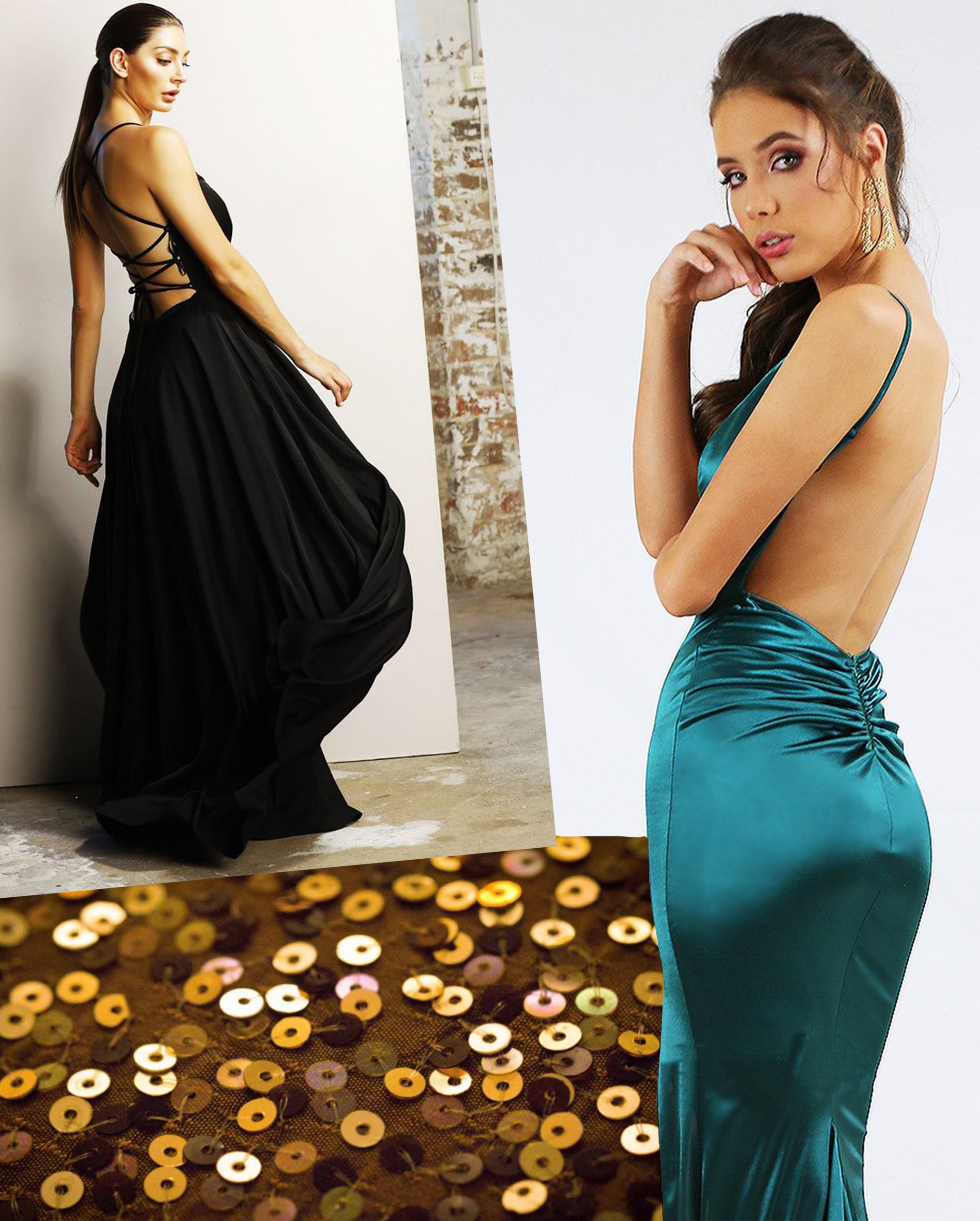 Searching for your Perfect Formal Dress? We've got you covered! Here are 3 styles you can rock at your formal that will have everyone's jaws dropping.
1. Stunning Sequins 
Sequins and glitter are always a go to and for this 
2019 formal season, glitter and gleam is all about catching the light. Sequin dresses are the ultimate statement dress, and will certainly put you in the spotlight, 
whether under bright lights on the dance floor or during pre-formal photos, you'll be glowing as the beautiful sequins work their magic! Make sure to give the dress it's moment but toning down the accessories, but adding a little glitter to your makeup, or matching the eye makeup to the colour of the dress will definitely completely the look!
2. Bold and Backless 
Want to be more daring? Our range of backless dresses will certainly have everyone's head turning when you enter the room! 
Make sure you have plenty of support in the waist or bust when considering open or low back formal gowns though, as you want to feel as confident and sexy as possible on your big night. Backless dresses will do all the talking for you so make show you show it off - when thinking of hairstyles to compliment this dress style, consider having an elegant undo. Some long dangling earrings would be perfect to also draw attention to your neck and back. 
Accessory Ideas to Complete your Look: 
3. Ultimate Ball Gown
For those who want to swirl the night away on the dance floor, the fuller, A-line skirts are for you! This style gives you ultimate ballgown vibes, making you the belle of the ball! 
Fitted at the waist, this style shows off your figure and flares out for maximum luxe appeal. 
Reviews (1 comment)