The Two Fashions on the Field Rules That are Stopping You From Being Chosen
Posted by AFTERPAY INTEGRATIONS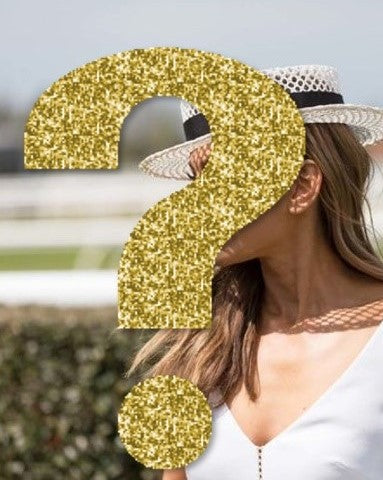 The Two Fashions on the Field Rules That are Stopping You From Being Chosen
With the Mekka Races fast approaching, it's about high time we all thought about those crucial outfit choices. After all, what could be a better way to top off Mekka Wednesday than posting that damn hot outfit pic to Insta and watching the likes roll in? Actually, if you follow my advice and get planning sooner you might just have an even better pic to show off. How does a starring role catwalk snap of yourself in Fashions on the Field sound? Good? Or try a 'gram of you rocking your outfit centre stage complete with the WINNER'S sash? Hmmnn that does sounds sweet! But beware for there are two rules in the judging criteria that could stop you from even getting a chance to enter the coveted competition.
.
.
.
.
#1 No midriffs
When was the last time you watched a Fashions on the Field competition, admiring all the stunning clothes and accessories, looking up and down the women just to realise that sitting right in between her designer matching top and skirt set was a sparkly little belly button piercing? There's a reason the answer is NEVER and that's because it's one of the rules against being seen as the most fashionable chicka on the race course. You may have a great outfit there's no denying and we sure know we love a good bit of skin showing but when it comes to this prestigious fashion race, midriffs are a big no-no.
#2 Dress for the season
It may not seem like much of a worry if you're wearing a chic straw hat in winter or long floaty sleeves in summer but surprisingly, one of the most important rules judges look for in Fashions on the Field is whether you're dressing appropriately for the season. For Mekka Wednesday this means avoid strappy dresses, bright florals and big floppy hats and instead opt for an outfit with a bit more coverage with heavier fabrics, darker tones and warm accessories. Felt and faux fur are easy materials to finish off your winter look. If you're wondering how to nail it in summer then think shorter hemlines, light and fun colours and something a little smaller and a lot more fresh on the head.
Winter Outfit Inspo
Dress: Christina Lace Dress
Hat: Meg Rafter Millinery
Earrings: Holly Ryan
Bag: Faux and Belle
Shoes: Jaggar
Dress: Hayley Lace Dress
Hat: Meg Rafter Millinery
Scarf: Faux and Belle
Earrings: Holly Ryan
Shoes: Jaggar
Summer Outfit Inspo
Dress: Riverdale Sleeveless Lace Dress
Hat: Meg Rafter Millinery
Bag: Collette
Shoes: Jaggar